Product overview Alliant red dot powder
---
                     Alliant Red Dot Smokeless Shotshell Powder
Enhance Accuracy with Red Dot Powder
Achieve unprecedented accuracy in your shooting with Red Dot Powder, the ultimate ammunition companion for precision shooting. This high-quality powder is specially formulated to deliver consistent and uniform burn rates, resulting in tight shot groups and enhanced bullet velocity. Whether you're a competitive shooter or a passionate hunter, Red Dot Powder will elevate your shooting experience and give you the confidence to hit your target with pinpoint accuracy.
Key highlights:
Consistent burn rates for improved shot-to-shot consistency
Tighter shot groups for enhanced accuracy
Increased bullet velocity for better long-range performance
Perfect for both handgun and rifle cartridges
This Smokeless target Shotshell Powder is a clean burning, American-made powder that will give you the perfect shot. Smokeless Shotshell is the number one choice for clay target loads and is now 50% cleaner. Clay targets will not stand a chance when you use the Smokeless Shotshell Powder.
Country of Origin : Import 
Every container of Alliant Smokeless Powder is backed by a century of manufacturing experience and the most exacting quality control procedures in the industry. Chemical composition, grain shape and size, and overall density are constantly checked and tested in a ballistics lab to ensure consistency.
Improved Alliant Powder Red Dot now burns significantly cleaner and offers better flow characteristics with the same clay-crushing performance the world's best shooters have trusted since 1932. Red Dot is optimized for 12-gauge target loads, offers Alliant Powder's legendary lot-to-lot consistency.
Warnings from the Manufacturer:
Do not exceed the loads displayed in the reloader's guide.
Never mix any two powders regardless of type, brand, or source.
Never substitute any smokeless powder for Black Powder or any Black Powder substitute.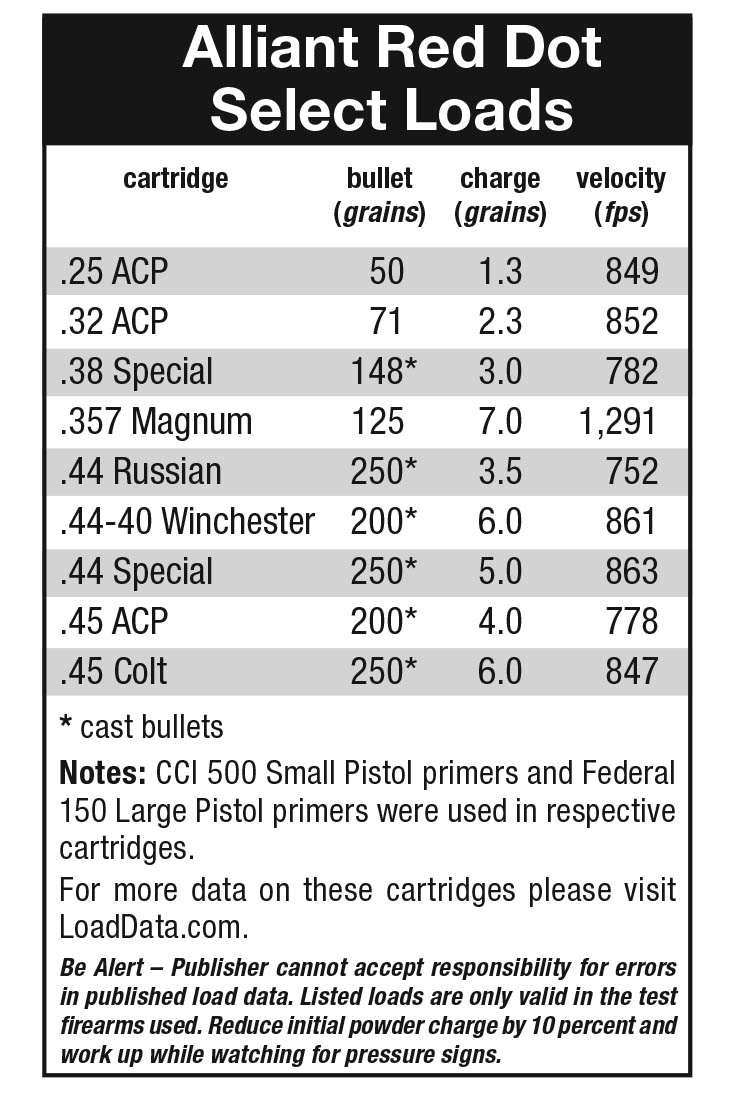 Reliable Performance for Every Shot
When it comes to ammunition, reliability is non-negotiable. Red Dot Powder is renowned for its unmatched reliability, ensuring that every shot you take is powerful and consistent. Say goodbye to misfires and erratic performance, as this powder is engineered to work flawlessly across various weather conditions and shooting environments. With Red Dot Powder by your side, you can focus on your shooting skills, knowing that your ammunition will perform reliably every time.
Key features:
Unwavering performance in different weather conditions
Versatile and suitable for a wide range of calibers
Low muzzle flash for better visibility during rapid fire
Minimal residue for easier firearm maintenance
WHere to Buy the
red dot powder
suppressedballistics.com offers this red dot powder and it is now available in stock and no Back order.
our Price of the alliant powder red dot
$39,- $299
Alliant Red Dot Smokeless Shotshell Powder in 1lb and 8lbs